Board of Directors / Advisors
THE MANAGEMENT OF THE AFFAIRS OF NO EXCUSES UNLIMITED IS VESTED IN A BOARD OF DIRECTORS. THE CURRENT BOARD CONSISTS OF THE BOARD CHAIRPERSON, TREASURER AND THREE DIRECTORS. IN ADDITION, AN ADVISORY COMMITTEE CURRENTLY ASSISTS THE BOARD.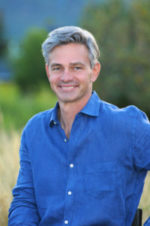 Chris Waddell
Board Chairperson
Chris was a member of the team for over a decade. With numerous medals behind him, he has has continued to be involved in the adaptive community. His many accomplishments include being the first paraplegic to climb Mt. Kilimanjaro; a member of the Paralympic Hall of Fame and the US Ski and Snowboard Hall of Fame; founder of The One Revolution Foundation; one of the Dalai Lama's Unsung Heroes of Compassion; and, one of People Magazine's 50 Most Beautiful People. Chris is a TV personality, a motivational speaker, an educator, an innovator, and clearly, still an athlete.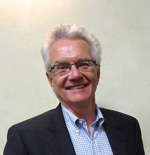 Rick Simms
Board Treasurer
Rick is a Certified Public Accountant and Personal Financial Specialist. Involved in the financial community for over 40 years, his experience includes his own tax practice and KPMG. Rick has served in various positions with the Colorado Society of CPAs, including Chairman of the Personal Financial Planning Committee. Rick is involved in various local and national nonprofits. He is currently Chairman of the Board of the Mental Health Center of Denver. Rick is Treasurer and Co-Founder of No Excuses Unlimited.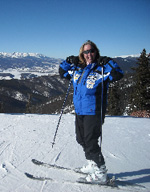 Susan Burgstiner
Director
In 1996, CTAM of the Rocky Mountains began its support of the team through a fundraising event known as SkiTAM. Susan has been involved with SkiTAM since its inception as Social Chairperson and Administrator. President of Marketing On Demand, Susan increased her interest in supporting the team by joining the No Excuses Unlimited board in 2007.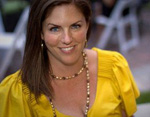 Kelley Fox
Director
As a member of the US Disabled Ski Team, Kelley won two Silver medals in the 1994 Paralympics in Lillehammer Norway and a Gold medal at the World Championships in Lech, Austria in 1996. At the time she raced, she was in the top three women sit skiers in the world and second nationally. After her retirement, Kelley worked in the non-profit field working with victim service agencies. She went back to school and got her second degree in Interior Design in 2004 and now has her own interior design business. She mainly focuses on high end residential design in the Denver area and particularly loves accessible or Universal Design.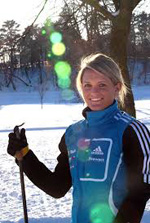 Kelly Underkofler
Director
Kelly is a former member of the US Paralympic National SkiTeam. She was born without the lower part of her left arm and determination earned her a Nordic World Cup finish in her first racing trip to Europe and a place on the 2002 Paralympic Team. Kelly played soccer and ran track in high school but it was not until she met U.S. Disabled Nordic Coach Jon Kreamelmeyer that she focused on Paralympic cross country skiing. A member of the 2006 Nordic Ski Team, Kelly competed in six Nordic events including Biathlon at the Winter Paralympic Games in Torino, Italy. In Torino, Underkofler placed 4th in the long distance biathlon, 7th in short distance biathlon, 7th in Nordic team relay, 8th in the 5K freestyle, 9th in the 10K classic and 10th in the 15K freestyle.
Chuck Ellis
Board Adviser
Chuck started his career in sales and marketing with General Foods. He joined Group W Cable in 1982 and remained there until Westinghouse sold their cable business in 1986. He transitioned to Warner Cable through the merger which created Time Warner in 1992. He became Executive Vice President of Operations until 2002 when he was named Executive Vice President and Chief Marketing Officer. In addition to his professional roles, he was active in industry organizations serving on the Cable Advertising Bureau, Women in Cable and Telecommunications, CTAM and CTAM's Educational Foundation Board and co-chair of SkiTAM for a number of years. He is currently active in a number of charity and community service organizations including the Juvenile Diabetes Foundation of Fairfield County, Fairfield Young Life and Cancer Care of Connecticut. He is also deeply involved in the Appalachian Service Project.
Trygve Myhren
Board Adviser
Trygve is President of Myhren Media, Inc. and Myhren Ventures, LP, private firms in Denver, Vail and Naples Florida. He is Chairman-Emeritus and a Board Trustee at University of Denver. In 2006, he served as U.S. Chief of Mission at the Winter Paralympic Games. He also currently serves as trustee of the Denver Art Museum, board member of AdPay, Inc., Advisory Board of Spruceview Capital Partners and is a member of the Colorado Forum. He is a past board member at JD Edwards, Verio, Turner Broadcasting, Peapod, Continental Cablevision, Citizen's Bank, R.I. Hospital and U.S. Ski and Snowboard Team Foundation. His posts in the corporate world included President of Providence Journal Company, Chairman/CEO of American Television and Communications Corporation and Chairman of The National Cable Television Association. He is a member of the Colorado Ski and Snowboard Hall of Fame and the National Cable Television Hall of Fame and is a co-founder of six cable networks including Food Network, NW Cable News and E! Entertainment.